For some reason, you may not want to rent a copier but prefer to buy one instead. Whatever the reason, G1 Copier has all the right answers to help you make an informed choice to get the best value from your machine investment.
Buying a copier machine in Singapore can be an expensive affair, more so if your office usage requires plenty of loaded features and functions which are most likely to be quoted as optional extras. Most of these extras are often office essentials which include network printing, scanner, facsimile, email and server functions. With costs mounting as you add on the features, colour printing suddenly becomes a luxury instead of a necessity. The average price is $6,500 for a low capacity colour copier from a respectable brand with a print speed of 20 pages per minute (ppm). For mid-range colour copiers (about 35ppm), the price is around $8,500. A high-end model that runs 60ppm will require an investment of more than $10,000. It can be daunting especially for someone working on a tight budget or who is a startup entrepreneur.
Who do you call? G1 Copier has been helping companies and businesses in Singapore save a considerable amount of money on their copier machine procurement for more than a decade. From us, you can expect to pay less than one-third of the retail price and still get the same reliability and full features of a modern digital copier. And that's not all, your machine maintenance will also be comprehensively covered by a 5-year warranty which includes toner refills, replacement of spare parts and photoreceptor drum cartridges. The warranty also includes unlimited on-site servicing and maintenance without any extra charge. With this coverage, your copier maintenance expenditure is well in control and there will be no unexpected repair costs to worry about for a good five years.
Modern Digital Copiers for your Office – Get One Now.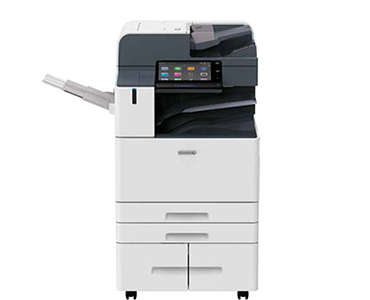 Updated and best performing models of Fuji Xerox copiers are available for sale with big discounts. Comes with a 5-Year Warranty that includes unlimited servicing, free toner, drum cartridges and spare parts. Get a premium products at affordable prices from G1 Copier.
A wide range of Canon photocopiers ranging from low to high- end models are available for your selection. One of the most reliable copier brands in Singapore. Buy now and get automatic upgrades with free network printer and scanner functions.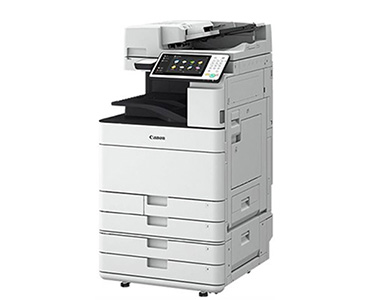 Print full colour with laser quality. Impress your clients with stunning document presentations. Design and print your own advertisement flyers or product brochures and save. With a colour copier, the possibilities are limitless.
Canon & Fuji Xerox Copiers for Sale
We have a large showroom displaying a wide range of copier models from Fuji Xerox and Canon. We would like to invite you to make an appointment with us for a product viewing so that our sales specialist can fully demonstrate the various copier functions and features, as well as a presentation of the high copy quality. If professional colour quality is of the highest priority in your selection criteria, we suggest that you bring along a soft copy of any relevant images so that you can see actual test prints to help in your decision making.
G1 Copier conduct sales promotions regularly and offers big discounts to help you save. Mark your calendar and make a viewing appointment with us now.
Modern Digital Copiers without the High Price Tag
"Our modern digital copiers are carefully selected from top brands that are proven to be reliable. All machines come with a 5-Year Full Warranty."
"We purchased two Canon copiers from G1 and they supply really good quality machines. Their service response is prompt and reliable. We are happy with their products and services and will not hesitate to recommend G1 Copier to anyone who needs to buy a copier."
Key-Operator
Regent Printing (Singapore) Pte Ltd
"The sales specialist from G1 carefully evaluated our requirements and recommended a Fuji Xerox copier which serves our needs perfectly. The print quality and reliability of the machine is also very good. Most importantly, we got a good discount off the purchase price."
Managing Director
LKP Projects Pte Ltd
"We have been using a Canon copier supplied by G1 for more than five years and it is still working fine. They are flexible enough to extend the copier maintenance contract even though it has expired. You can expect to get great products together with flexible and reliable services from G1."
Managing Director
Young Generation Shop Pte Ltd
Let us help clear any doubts or queries that you might have regarding buying a copier.
Buying a copier may not be as simple as it seems. For example, buying a multi-function printer cum copier off the shelf from any of Singapore's retailer shops may seem both economical and convenient, but such low-cost printers are meant for low usage only. The internal parts and components of these machines are simply not manufactured to withstand heavy workloads. It would not be a wise choice if your usage is going to be high and you also need the copy speed to be fast. Moreover the high cost of the toner and drum cartridge means that the cost per copy printed will be highly inflated when compared to a normal standalone office copier machine. It is thus not cost efficient to consider such an option.
 Another important factor to consider when buying a copier is the service warranty and its provider. In this case, the copy charge is a small price to pay considering that you are going to get complete peace of mind without the worry of any high repair costs. More importantly, the copier supplier you select has to be experienced and professional so that you will get prompt, efficient and reliable services.
Established since 2006, G1 Digital Copier & Supplies has been supplying copier machines to companies and businesses in Singapore. We have the acquired the experience and possess the dedication to anticipate issues well in advance and provide pro-active service and maintenance for your copier. Our professionalism ensures that your copier will be running at peak and optimal performance at all times.
Let's arrange a meetup for a casual discussion. Our sales specialist would be most glad to help answer all your questions and queries, without any obligation of course. Submit an online enquiry form now and buy a copier within 2 hours.