Rent a Copier in Singapore
G1 Digital Copier is one of the leading copier rental suppliers in Singapore. We are well versed with the unique requirements of each and every company, business and organisation. There is a wide range of copier machines available for rental. These range from the simple and basic machines to the highly versatile and multi-functional workhorses. As opposed to buying a copier, some of the benefits of renting include low upfront payment, ease of accounting (no depreciation costs), fully tax deductible, and an option to upgrade at any time without suffering any depreciation of asset costs.
G1 Copier makes renting a machine quick, easy and hassle-free for you. Once you are decided on renting, you simply need to place an order by phone or email, and we will have the photocopier promptly delivered to your office within the next day. The payment can be made after you have received your machine. All rates are quoted upfront and there will be no hidden charges whatsoever. We highly recommend Canon and Fuji Xerox copiers for their proven reliability and high quality prints.
Your rental copier will be delivered in a perfect showroom condition and the print quality will be clean, clear and sharp. It will work as good as new.

Need just a low-cost and simple printer for your office? You are here on the right page. Our affordable rental rates start from just $38.00 per month. In addition, our copy charges are low and these are stipulated never to be increased during or even after renewal of the rental period.
Our copier rental contract is typically for a one-year period. Our clients will get to enjoy low rental rates by choosing a longer-term contract. On the other hand, if you need the copier on a temporary basis for an event or pop-up office, we can also supply the rental for as short as one day, to one week, one month or even a few months. We have both monochrome and colour photocopiers for rental.
Whichever you choose, rest assured that your machine will be well taken care of. Now you have all the right reasons to rent a copier from G1 Digital Copier.
Get the most premium copier brand without having to pay a high price and yet enjoy getting the same reliability and high quality prints. If you are looking for a copier with the best colour copy quality, rent a Xerox copier - and you can thank us later.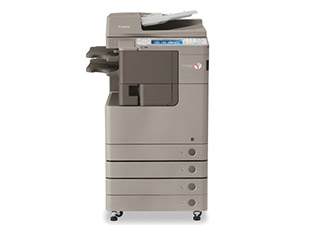 Canon copiers are known to be highly reliable and is a very popular brand in Singapore. Their copiers have become very advanced and even more reliable than before. Rent a Canon copier. Get clean and clear copies every time, all the time.
Copier Rental for Short-Term or Long-Term
After you have selected the ideal copier model, you will next have to decide on how long you will want to rent the machine. Below are some examples of the different rental periods that are recommended for each unique requirement.
For Most Companies and Businesses
For a startup business and also for most other companies and businesses, the recommended rental contract period is for one year. Our rental contract can be renewed annually without any extra costs. It is best suited for those who do not feel comfortable with being tied down by lengthy contracts. The billing will be done on a monthly basis which will also include the usage copy charges.
Events, Seminars, Product Launch, Road Shows..
If you are organising an out-of-office event, seminar, road show or for a pop-up office, a short-term rental is most suitable. Typically the duration will range from one day to one week or more. It can be at any hotel ballroom or conference room, or perhaps at an outdoor event area or even on the sidewalk of a busy road, we have done it. We can supply the copier based on your event schedule and unique requirements. Once you have the confirmed dates, we will deliver the copier to your event venue and perform the necessary setup and installation, and also the computer network configuration if required. We will provide additional spare toners according to your estimated usage. After the event has ended, we will pick up the rental machine from your event site. An important note here is to ensure that an authorised person-in-charge is on-site to verify and acknowledge the final meter count when we collect the copier. This will ensure an accurate billing procedure for everyone. We will help make your event a success. All you need to do is provide the information and just leave the rest of the work to us.
Construction and Engineering Companies
Construction companies and engineering firms will usually need copier machines for their worksite offices on a temporary basis. Depending on the project, the rental period typically ranges from three to six months, but may go well beyond a few years or more like for the construction of a large condominium for example. We are experienced in providing reliable copier machines to site offices and are able to work well with your site personnel during the entire rental duration.
On the other hand, an engineering firm may need a copier to be installed onboard a ship or cruise liner docked at the shipyard for repairs. If you require such a service, we can supply rental copiers with special arrangements for this and will put in place extra measures to ensure a smooth and uninterrupted usage for your vessel office.
Ad Hoc Printing Projects
You are informed of an impending project which requires an unusually large amount of document copying. You will need a team of staff to ensure that the pace of the workflow is able to meet with the project deadline. This is when you will need more than one photocopiers to help decentralise your printing station so that more staff can be deployed to perform the copying tasks simultaneously. We understand quite well and specially cater to this kind of ad hoc situation. In this case, we are quite flexible about the rental duration, which can sometimes end later than initially expected. If required, we are also able to put our service engineers on standby mode together with the pro-active storage of spares and consummables on-site in order to ensure that your workflow is kept at its maximum capacity. You can surely depend on us to for a successful project completion on time.
Copy Charge for Copier Rental
In copier terms or language, a copy charge is the fee imposed on every copy that is printed on paper. The charge is double if printed on both sides of the paper. There is an electronic counter (meter) integrated in every photocopier and it keeps track of the total number of prints with the monochrome (black) and colour copies recorded separately. Likewise, monochrome and colour usage are also charged at different rates. This method of copy charging is a common practice in the copier industry worldwide.
Why is there a need for this copy charge? It is for the costs of maintenance as well as full coverage of wear-and-tear. In return for this charge, we will provide unlimited on-site servicing and maintenance, supply copier toners, replacement parts and the photoreceptor drum, all of which can be rather costly if purchased separately on an ad hoc basis. In other words, this will allow you to have more control over your printing expenses without the unexpected surge in maintenance costs. However do note that the photocopy paper used is not included for this charge and is a separate purchase.
Immaculate Rental Copiers
"All our rental copiers are delivered in immaculate condition and will be a perfect match for any new office or showroom. Additionally, you'll get to enjoy jam-free operation that produces sharp, clean and clear copies all the time."
"Renting a copier from G1 is fast and easy. There isn't much red tape and I got my machine the next morning after placing an order by phone. The sales staff is very knowledgeable and got me exactly what I wanted. The machine works great for my new business. I would gladly recommend their products and services anytime."
General Manager
Spa Valley Pte Ltd
"The rental copier for our short-term event was supplied by G1 Digital Copier. They have everything well thought out, right from installation day until the end of the final day of our event. G1 was flexible enough and waited until quite late for the collection (after office hours). The copier worked great without a single problem. Our event was a success.  Highly commendable job!"
Managing Director
LDM Marketing Pte Ltd
"G1 Digital Copier & Supplies has been our copier rental vendor for more than 10 years. It was easy to upgrade to newer models whenever we needed to. We now have a very advanced colour copier that can print professional colour quality images that we need for our presentation. Their call response time has been prompt and consistent, and provided us with very reliable services throughout the years."
Managing Director
The Immaculate Collection Pte Ltd
If you have any queries or questions that you need answered, please let us know. We are always ready to help. For more information about Copier Rental in Singapore, you may also read this article.
If you have decided to rent a copier from G1, please provide the following information guidelines and preference to help us in recommending the most suitable machine model for you:
1. Preferred rental period
2. Approximate number of users
3. Estimated printing volume
4. Monochrome or Colour Copier
5. Canon or Fuji Xerox copier or no preference
6. Medium copy speed or high copy speed
7. Basic copier or multi-functional copier
The following copy machine features are available for your selection:
a. ADF (automatic document feeder)
b. Duplex printing (2-sided printing capability)
c. DADF (2-sided automatic document feeder)
d. High-capacity paper trays (for additional storage)
e. Network Printer function
f. Network Scanner function
g. Facsimile function
h. Email function
i. Server function
j. PC printing or Macintosh printing
k. Staple/Stacker Finisher
l. Booklet Finisher
You can drop us a note here to arrange for one of our copier rental consultant to call you back at a time which is most convenient for you. We will provide as much information as possible to help you with your copier rental needs. There is no obligation at all. Submit an online enquiry form now and get a quotation within 2 hours.