Looking for a Colour Copier?
G1 Digital Copier is an established and reliable company supplying premium colour copiers in Singapore. We have helped many local organisations and businesses obtain remarkable savings with their copier purchases and likewise, we can help you too.
We carry a wide range of copier models from Fuji Xerox and Canon, the two leading brands in Singapore, and all can be equipped with additional features like printer, scanner, facsimile, email and server functions.
All copiers purchased from G1 come with a full and comprehensive 5-Year Service Warranty that includes toners, drum cartridges,  spare parts and unlimited on-site servicing. This will offer the best assurance package to maintain machine reliability and enhance the prolonged usage of the copier.
Best of all, you would be glad to know that we supply premium quality copiers at less than one-third of the retail prices and you would be assured of getting the same high quality and enhanced reliability of these top quality machines too.
If you are looking to buy, rent or lease a colour printer or copier, get a quotation from us to see how affordable our colour copiers can truly be.
Upgrade your Office with a Colour Copier Today
Trade-in your monochrome copier and get top quality colour prints with these premium brands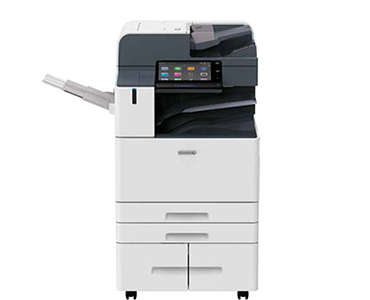 With a Fuji Xerox copier, you will get top quality colour prints which is arguably unmatched by most other brands. Be it for the office or for professional and commercial requirements, this will be the one choice that definitely live up to any of the high expectations that you may have. It is utterly the best colour copier in the world.
The Canon reliability is world-renowned and their colour copiers offers the best value for your money. You can expect crisp and clear colour prints and also full multi-functionality that empowers you with the right tools to perform your day-to-day office tasks productively.
Besides buying, you may also consider getting a colour copier on rental. The main benefit is the low capital outlay which is just a small upfront deposit payment of a few hundred dollars. You might like to know that all rental payments can be claimed under expenses in your annual tax return to IRAS. With new models coming out as frequently as cars from Japanese makes, getting a rental copier will make a good hedge against the possibility of having an outdated machine. With G1 Copier, it is possible to upgrade your colour copier every year if you like.
G1 Copier also offers a special 'rent-to-buy' programme which allows you to sign up for a rental scheme with the option to get machine ownership at the end of the rental period. This is a new and exciting offer that is gaining popularity among our customers. Do get in touch with us for a detailed quotation.
Renting a Xerox copier is the next best option to getting top quality colour prints with very little upfront payment. The commitment period starts from as short as one day, and can stretch to one year or even up to five years according to your preference.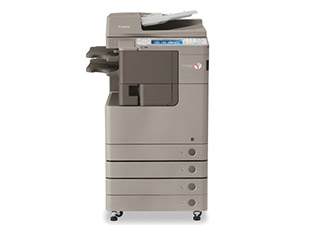 The best value can be had by renting a Canon colour copier. Not only you will get the lowest rental rates, you will also have one of the most reliable brand on your back to help increase your office productivity.
Colour Copiers that produces crisp and clear images on paper
"Our premium colour copiers are capable of printing images with very fine details and in stunning and realistic colours too. Be enthralled – Come visit our showroom for a test drive today."
"Getting a colour copier from G1 is probably one of the best decisions I've made for my business. I got a reliable machine that prints high quality colour copies and also the best backup service I experienced, compared to my previous copier supplier. Well done."
Managing Director
Personal Times Business Gift
"The colour copiers supplied for our showflat worked well to serve our needs. Due to our heavy usage, they have prepared plenty of spare toners on-site for us. The service staff is also efficient and friendly."
Key-Operator
Guthrie SK Land
"Our colour copier from G1 works great and has helped to increase our office productivity a great deal. The service response time is fast and their technicians are courteous and friendly." Submit an online enquiry form now and get a quotation within 2 hours.